SAMPLE OF A GENIUS IN THE NATIONAL PEDAGOGIKAL IDEAS OF ABAI

Abstract views: 39 /

PDF downloads: 10
Keywords:
traditions, customs, national heritage, spiritual values, upbringing
Abstract
Today, the highest value of society is Adam. All the economic, social, and democratic transformations that are taking place in the Republic of Kazakhstan are for the person, for his redemption and for the good. Here is a question of knowing our national traditions, self-disclosure and self-disclosure, the issue of a national quality of deserved to the present-day society, a well-educated mature human being, who has been continuing the centuries-old folk heritage. From the pedagogical point of view of our deeply rooted history, it is known that human education is studied in all aspects of the work of great scholars. In this context, Abai did not write a specific job on pedagogy, but did not engage in pedagogical activities, but spoke very deeply about education of young people. There is no one who has told Abai about the full man, his soul. Therefore, we decided to rely on Abay for his full-fledged appearance. The spiritual world of Abai, the object of his research is man. It has identified the need to maintain man's behavior, moral values, and to improve man's lifelong ideas. From this point of view, Abai formulated his philosophical, pedagogical, and psychological views as "the most useful person" for the whole society. The phrase "Human beings with the mind, science, every character, from human beings" refers to the fact that human beings are full of intelligence and behavior. According to Abay, a man of moral character was brave, fearless to know, to study and to learn the basics of science and to achieve the goals he had set for himself. Through the ability to see and develop the full humanity of man, a high appraisal of knowledge, the correct aging of the person to the end of his life, his dedication to his people, love and respect for all humanity become one of the key issues today. The great man was well aware that society was a time, a time, a time when the human being was transformed into a normal state.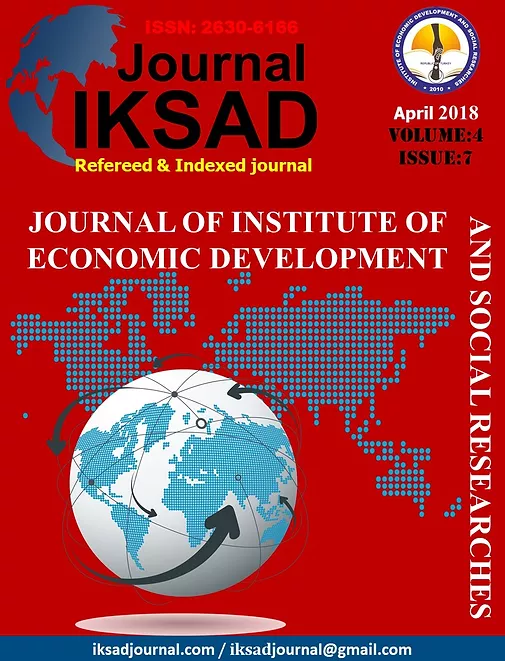 Downloads
How to Cite
DANİYAROV, T. A., & ZHOLDASBEKOV, A. A. (2018). SAMPLE OF A GENIUS IN THE NATIONAL PEDAGOGIKAL IDEAS OF ABAI . IKSAD JOURNAL, 4(7), 18–23. https://doi.org/10.31623/iksad.27
License
This work is licensed under a Creative Commons Attribution-NonCommercial 4.0 International License.