THE ALASH IDEA IN MODERN KAZAKH PROSE

Abstract views: 50 /

PDF downloads: 17
Keywords:
Figure, Writers idea, Literature work, Publication, Writer
Abstract
Earlier of ХХ centries, M.Jumabayev, J.Aytmatov, M.Dulatov, M.Awezov and S.Torayhirov are try to describe the social problems like economy crisis, spiritual falls, crime problem on their proses. In our paper I try to analyze those description methods. Alash Writers also describe the social problems during the Kazan Revolution through the single person images. After the Alash Writers, how these issues show in modern Kazakh proses. I will also answered these questions. In modern proses, Writers (N.Oraz, T.Ahmetjan, R.Mukanova, J.Qorhasbes) who pay more attention to show the social issues with the inner subjectivities of images. The method of theme, idea, composition and storytelling are had been changed after the independence. Those Writers also prefer to write a short contentious story or novella than novels. In their works, they described the impact of a market economy on the Kazakh people. The work describes the experiences of people, fraud, they were involved in, and the weakness of science and art throughout the country. The image of the workers and intellectuals of the former Soviet period in belles-letters was significantly distorted. The works of that time described the spiritual life of the people, honesty and ability to work of the young people. The prose of independent Kazakhstan, in turn, reveals the existential character of people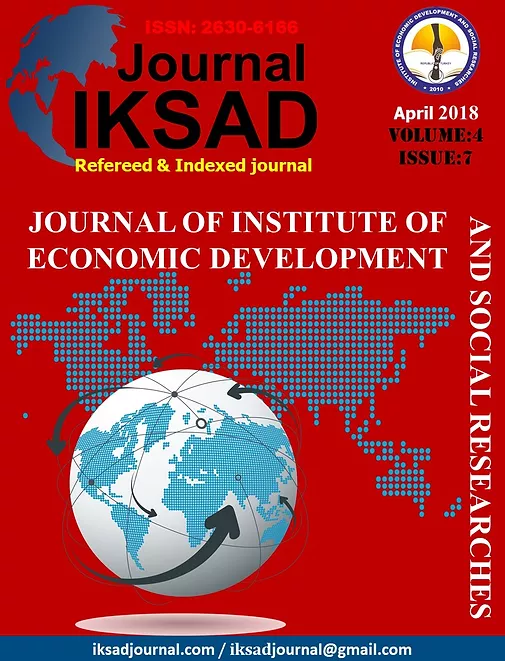 Downloads
How to Cite
ORAZBEK, M. (2018). THE ALASH IDEA IN MODERN KAZAKH PROSE. IKSAD JOURNAL, 4(7), 6–10. https://doi.org/10.31623/iksad.25
License
This work is licensed under a Creative Commons Attribution-NonCommercial 4.0 International License.