EDUCATION APPROACH OF FARABI AND AVICENNA IN THE KARAKHANIDS PERIOD

Abstract views: 792 /

PDF downloads: 411
Keywords:
Karahanlılar, Farabi, İbni Sina, Education, Turkish Education System
Abstract
While societies enhance their ideas, thoughts and practices for education systems to build their future; they carry out a number of major activities by protecting the history of the transfer of cultural heritage. In this research, one of the thinkers and scientists of the Karakhanids Period; Farabi's idea; "The purpose of education is to find happiness and make the individual beneficial to society", Avicenna's "The primary education of the child is moral education", based on their ideas, the structure and characteristics of education and training from the Farabi and Avicenna periods to the present day is a work has been done. Documentary survey model was applied in the research, by scanning the works and sources in this field, the works of the scientists of the period and their effects on education were examined. In the light of this research, it is aimed to gather information about the foundations of our education understanding from the past to the present and to reveal the reflections of this information on today's educational intellection. As we move towards a time when everything can be done with machines in our age built with technology, globalization and tough competition environments, the important element that does not change in education is "What kind of person should we train?" the answer to the question shows itself from history to the present. It is monitored that philosophers and scientists from a thousand years ago said; the characteristics that education administrators and teachers should have must be human being and to train him/her in the ideal way.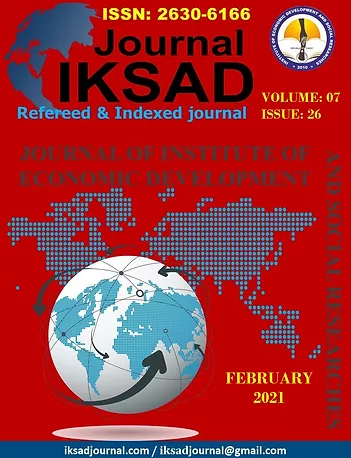 Downloads
How to Cite
İNCE, Z., & AYYILDIZ, Y. (2021). EDUCATION APPROACH OF FARABI AND AVICENNA IN THE KARAKHANIDS PERIOD . IKSAD JOURNAL, 7(26), 96–108. https://doi.org/10.31623/iksad072608
License
This work is licensed under a Creative Commons Attribution-NonCommercial 4.0 International License.