ART OF WIND INSTRUMENTS IN THE MIDDLE AGE

Abstract views: 156 /

PDF downloads: 258
Keywords:
Middle Ages, Wind Instruments, Flute Group, Oboe Group
Abstract
Medieval musical instruments are closely related to the types of palace and city culture that were active at that time. Church rituals, music, song, and dance styles of the urban settlements were based on the vocal and instrumental skills of the musicians. The emergence of new instrument types compared to the heritage of antiquity was due to several factors. The most important change in the social status of the musician: the traveling artists are replaced by an instrumentalist striving for "establishedness". This trend led to the formation of professional-musicians working in the service of the city magicians and performing their duties in terms of "music economy". The oldest medieval musical instrument was the human voice. The spread of Christianity in the Dark Ages and early Middle Ages led to the popularity of hymns and secular songs. Many musical instruments of the Middle Ages were the predecessors of modern musical instruments. Wind instruments are the oldest type of musical instruments from the Ancient Ages to the Middle Ages. However, in the process of development and formation of medieval Western civilization, the scope of application of wind instruments greatly expanded: for example, some instruments such as the olifant belonged to the palaces of the nobility, others - the flutes - were used both in the folk setting and among professional musicians, while others such as trumpets were only become military musical instruments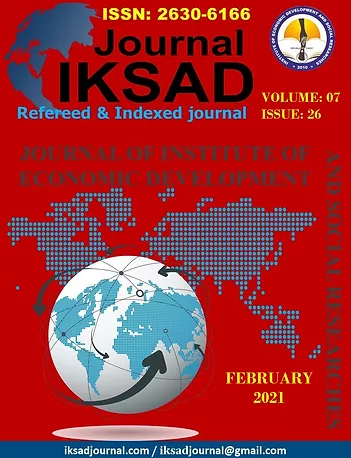 Downloads
How to Cite
ORUJOV, İgbal, & ORUJOVA, T. (2021). ART OF WIND INSTRUMENTS IN THE MIDDLE AGE. IKSAD JOURNAL, 7(26), 85–95. https://doi.org/10.31623/iksad072607
License
This work is licensed under a Creative Commons Attribution-NonCommercial 4.0 International License.