ACCORDING TO THE POET ÜMMÎ SINAN FROM ANTALYA THE PROBLEMATIC OF PRESENCE AND VAHDET-I VÜCÛD CONCEPTION

Abstract views: 62 /

PDF downloads: 39
Keywords:
Ümmî Sinan, existence, God, vahdet-i vücûd, mysticism
Abstract
Scholars of Islamıc philosophy and master of mysticism evaluate presence on the basis of God's tekvin speculation. According to this individual is the care of presence. Presence is the reality behind something which exists itself. Because of this individual is the sole power who can reach the reality and understand the mystery of existence. The world and all presences in it are virtual, illusion, dispersion, corruption and detachment. Real (absolute) existence is beyond sences and can be grasped by heart and in another universe. In other universe there is singularity, unity, freedom and combination. In another words presence means getting rid of all confusions with the aim of solving problems related to presence individual can recognize wisdow at the end of the process. God is the sole (only) representative of the theory which means unity of presence. God is unique, incomparable and the only presence multiplying by reflections of uiqueness of God and tries to understand his existence. A 17th century poet and scholar belonging to Halvetiyye sect Ümmî Sinan formed his opinions on the basis of these facts. God is the inventor of the existence of individual and the universe and the sole goal of individual is to reach his creator who created everything from nothing by means of spritual prification. So to be able to reach moral nucleus which is embedded in the care of materialism.In this study by using his hymns and Kutbu'l-Maâni we tried to understand his opinion on presence God and aimed at understanding his feelings and mystery of world of arts.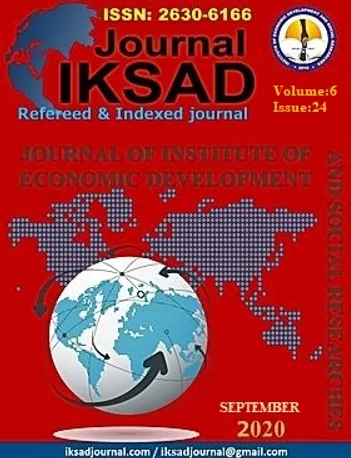 Downloads
How to Cite
DİNÇER ARSLAN, S. (2020). ACCORDING TO THE POET ÜMMÎ SINAN FROM ANTALYA THE PROBLEMATIC OF PRESENCE AND VAHDET-I VÜCÛD CONCEPTION. IKSAD JOURNAL, 6(24), 525–539. https://doi.org/10.31623/iksad062411
License
This work is licensed under a Creative Commons Attribution-NonCommercial 4.0 International License.