EXTREMISM IN RELIGIOUS THOUGHT AND ITS PROJECTIONS IN SHIA: GULAT-I SHIA

Abstract views: 65 /

PDF downloads: 31
Keywords:
Ghaliyah, Sect, Shia, Ghali believes, Esoteric
Abstract
In every religion or belief group throughout history, there have been people who have opposed the general principles of that religion or belief and thought differently from the mainstream. Even though the principle of tawhit has been set out very prominently in both the verses and the hadiths, extremist groups opposing it, have emerged in the Islamic community. The concept of "Gulat" was used to describe these groups. Emerging within the Islamic community, these groups have often found adherents in Shiite circles. Both the characteristics of the sociological, religious and cultural environment that led to the emergence of these groups and the similarity of the extreme ideas that these groups claim, makes the issue interesting. It is necessary to determine the conjecture of the period and geography correctly by avoiding a reductionist point of view in the study of the sects, formation and development processes in which man is the center. Therefore, it is necessary to consider the principle of multi-causality in the analysis of sects, which is a human-centered phenomenon. In this respect, the ideas of individuals and communities cannot be examined independently from the religious, historical, geographical, social and cultural environment in which they live. Gulat groups, which fed and developed from the same culture Basin, have made similar claims, although they have emerged under different names or leaders, as the source from which they feed is common.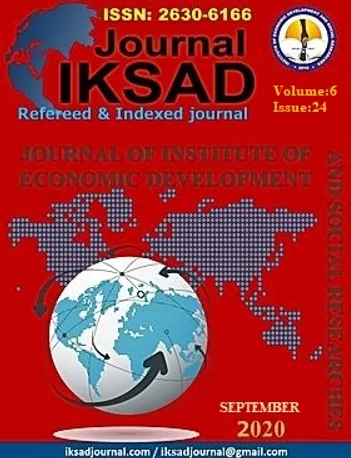 Downloads
How to Cite
POLAT, H. (2020). EXTREMISM IN RELIGIOUS THOUGHT AND ITS PROJECTIONS IN SHIA: GULAT-I SHIA. IKSAD JOURNAL, 6(24), 470–489. https://doi.org/10.31623/iksad062407
License
This work is licensed under a Creative Commons Attribution-NonCommercial 4.0 International License.