ABUL FADL ABBAS IBN ABDULMUTTALIB AND HIS SPECIAL DUTIES IN MECCA

Abstract views: 22 /

PDF downloads: 14
Keywords:
captives of Badr Khaybar, Abbas b. Abdulmuttalib, Abul Fadl
Abstract
From the earliest days when Islam began to spread, there were people who believed and faced all the troubles of Makkah with the prophet, and who did not accept the invitation and continued to live as a polytheist. Since the revelation, the Messenger of Allah has tried to convey the invitation to all people without discriminating because of the tribe or family. Prophet´s first interlocutor was his relatives and invite them first. Among his relatives were those who believed and supported him and those who did not believe and sed the most violent ways to oppose the Prophet. Even though there were also relatives who left the Prophet alone and did not obstruct him. In addition to these, the Prophet also had relatives such as his uncle Abu Tâlib, who did not accept the invitation of the Prophet (according to the majority of the narrations), but he helped the prophet in all situations. After the death of Abu Tâlib, the Prophet's greatest supporter was Abbas. It is obvious that Abbas supported the prophet after Abu Tâlib. The best example of this is that in his speech to Ansar from Medina in Aqaba. In this speech, he insisted that all the sacrifices related to the protection of the Prophet should be made. And the prophet showed his respect and helped him everywhere and at any time. Although there is disagreement over when he believes, it is certain that he believed in Mecca. Nevertheless, we will try to focus on the reasons for the delay of his emigration to Medina.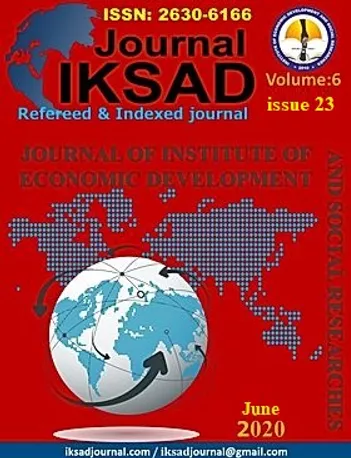 Downloads
How to Cite
AVCI, M. (2020). ABUL FADL ABBAS IBN ABDULMUTTALIB AND HIS SPECIAL DUTIES IN MECCA. IKSAD JOURNAL, 6(23), 339–352. https://doi.org/10.31623/iksad062311
License
This work is licensed under a Creative Commons Attribution-NonCommercial 4.0 International License.