SOCIAL POLICY AND WELFARE STATE

Abstract views: 165 /

PDF downloads: 272
Keywords:
Social Policy, Welfare State, Globalization, Social Welfare
Abstract
Developments and changes in social life led to changes in social needs. Therefore, problems and solutions also change. The industrial revolution in the 18th century had important impacts not only on economic life but also on the social structure. It is aimed to solve social problems and ensure prosperity through social policies, which is a multidisciplinary field, and as a result, the concept of the welfare state has emerged. States, which have liberal concerns and traditional protection functions and have reached a strong position with their internationalist approach, have entered a transformation process due to the economic and social developments that occurred in the last quarter of the twentieth century. It was subjected to criticism that states increased social spending to meet social needs and therefore caused the economic crisis in this period when the effects of globalization were discussed. In this study, the process of change and transformation and social policies in welfare states on a global scale will be discussed conceptually and from the perspective of historical development. This study aims to contribute to the literature, to make determinations about the past and present and to make assumptions for the future.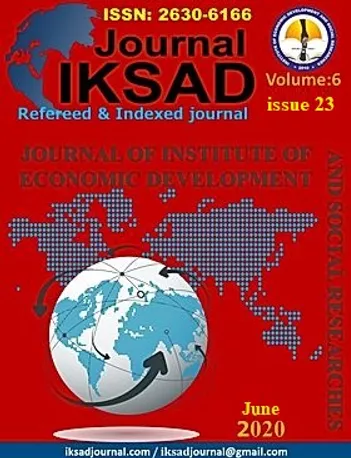 Downloads
How to Cite
ABAKAR, M., BİLGİN, K. U., & MOHAMED, J. (2020). SOCIAL POLICY AND WELFARE STATE. IKSAD JOURNAL, 6(23), 322–338. https://doi.org/10.31623/iksad062310
License
This work is licensed under a Creative Commons Attribution-NonCommercial 4.0 International License.