HE CATERING THEORY OF DIVIDEND POLICY: AN APPLICATION IN BORSA ISTANBUL

Abstract views: 62 /

PDF downloads: 40
Keywords:
Dividend Policies, Theory of Catering, BIST100
Abstract
Dividend distribution policy is a whole of decisions about distribution of profit that is acquired at businesses or transforming of profit into new and different investment that supply high gaining by going auto financing. Dividend distribution policy is one of the significant decisions for businesses, financiers, market makers and participants. While financiers are reflecting situations of distribution on their prices during investment, businesses are forming prudential financial configuration according to that investment. The aim of this study is to determine the validity of Theory of Catering, which is suggested by Baker-Wurgler, at stock market Istanbul (BIST100) Index. In this study 80 businesses have been chosen which have nonstop transaction from different sectors between in 2007 and 2016 in BIST100 index. At the end of analyzing, it is found that Theory of Catering is not valid in that period. It also means that there is not any relation between businesses intensity of dividend distribution and market prices. Findings are genuine and reasonable in terms of finance literatüre.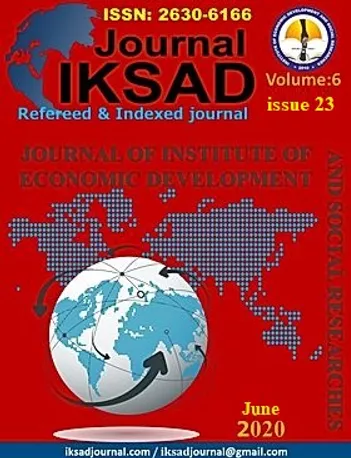 Downloads
How to Cite
ALKIMCI, G., KOÇ, Y. D., & ÇELİK, S. (2020). HE CATERING THEORY OF DIVIDEND POLICY: AN APPLICATION IN BORSA ISTANBUL. IKSAD JOURNAL, 6(23), 309–321. https://doi.org/10.31623/iksad062309
License
This work is licensed under a Creative Commons Attribution-NonCommercial 4.0 International License.