PERCEPTIONS OF LOCAL PEOPLE ABOUT RURAL TOURISM / AGRICULTURAL TOURISM ACTIVITIES: THE CASE OF MERSIN

Abstract views: 90 /

PDF downloads: 71
Keywords:
Tourism Potential, Agricultural Tourism, Mersin
Abstract
Rural tourism / agricultural tourism is an alternative type of tourism that is both intertwined with rural areas and based on natural resources. Due to a busy and stressfull life of human beings in the city, they travel to rural areas for different purposes such as resting and having fun. In their travels, they encounter the natural, cultural and historical values of the region besides their main goals. In this study, it is aimed to measure the perceptions and expectations of local people about rural tourism or agricultural tourism. Accordingly, interview technique as one of the qualitative research methods, was used in the study. In order to obtained data in research, a total of 13 people were applied interviews, including 9 men and 4 women living in Mersin. The data obtained were analyzed by content analysis method. As a result of the analysis, it was determined that the participants also evaluated the rural tourism destinations as a choice of holiday destinations and the criteria such as comfort, quality and transportation were effective in this evaluation. At the same time, it was concluded that there is a tourism potential in Mersin, but the desired product benefits cannot be obtained from the tourism product diversification potential.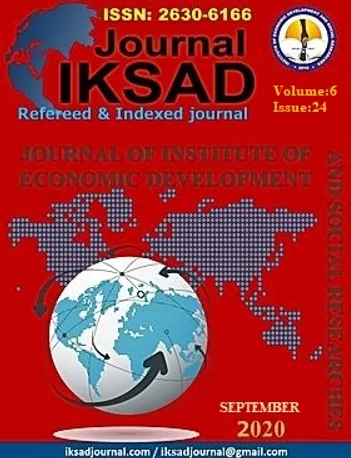 Downloads
How to Cite
EKİCİ, Y., & ÇINAR, K. (2020). PERCEPTIONS OF LOCAL PEOPLE ABOUT RURAL TOURISM / AGRICULTURAL TOURISM ACTIVITIES: THE CASE OF MERSIN. IKSAD JOURNAL, 6(24), 540–561. https://doi.org/10.31623/iksad062412
License
This work is licensed under a Creative Commons Attribution-NonCommercial 4.0 International License.