RELIGIOUS AND ECONOMIC IMPACTS OF EUROPEAN COLONIALISM ON SRI LANKAN MUSLIMS

Abstract views: 47 /

PDF downloads: 31
Keywords:
Sri Lankan Muslims, European colonialism, Portuguese, Dutch, British
Abstract
The aim of the study is to examine the religious and economic impact on Sri Lankan Muslims during the European colonized periods since 1505 to 1946.The first colonizers were the Portuguese (from 1505 to 1658) followed by the Dutch (from 1658to 1796) and finally by the British (1796to 1948). With all the brutalities of colonialism, the policies it imposed on Muslims affected Muslims in all aspects, especially economically and religiously. The study uses the empirical evidences to prove the objectives; whereas it's found that the Muslims as a minority community in Sri Lanka faced number of difficulties under the colonizers except under the British rule, where the condition was relatively relaxing. Further, the study suggests that the activities of European colonialism towards Sri Lankan Muslims and the impacts of these activities on the social development and progress of Sri Lankan Muslims.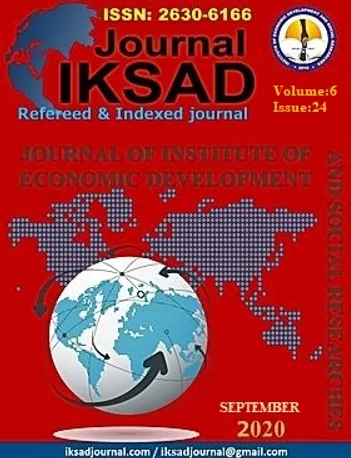 Downloads
How to Cite
Farook, M. H. (2020). RELIGIOUS AND ECONOMIC IMPACTS OF EUROPEAN COLONIALISM ON SRI LANKAN MUSLIMS . IKSAD JOURNAL, 6(24), 498–504. https://doi.org/10.31623/iksad062410
License
This work is licensed under a Creative Commons Attribution-NonCommercial 4.0 International License.