MEANİNGFUL İNTEGRATİON: RELIGIOUS ATTITUDE, CULTURE AND DAILY LIFE IN KARAKOÇAN

Abstract views: 95 /

PDF downloads: 26
Keywords:
Cem, Difference, social integration, Alevi, Sunni
Abstract
"Cem" and "difference" is a concept that has an important place in Bilgiseven's perspectives at the sociology of religion. According to Bilgiseven, whilst the difference expresses the separation, multiplicity and variety of the beings withinside the universe, the idea of cem expresses its life notwithstanding the characters like multiplicity, the difference withinside the world of separation and difference. In short, Bilgiseven emphasised that: "Cem+difference=Tawhit" idea in society via the similarities in addition to differences, however they are able to stay collectively by showing solidarity stressed. Therefore, it is stated that the manner to apprehend social dissolution and to attain social integration is thru making use of and knowledge those concepts. In this context, there are numerous objects withinside the Karakoçan district of Elazig, which display that there's a manner of cem and distinction among Alevi and Sunnis, and that they've was a structure that forms social integration. In this study, the social integration created by combining cem and difference between Alevi and Sunni villages in Karakoçan will be read through these concepts of Amiran Kurtkan Bilgiseven.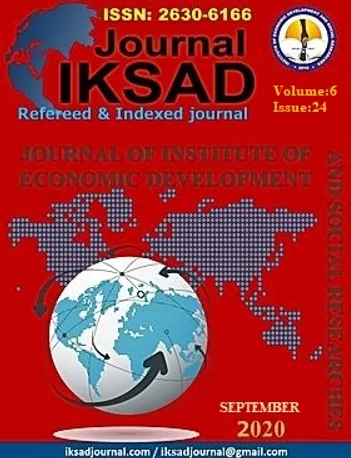 Downloads
How to Cite
TÜNCER, E. (2020). MEANİNGFUL İNTEGRATİON: RELIGIOUS ATTITUDE, CULTURE AND DAILY LIFE IN KARAKOÇAN. IKSAD JOURNAL, 6(24), 461–469. https://doi.org/10.31623/iksad062405
License
This work is licensed under a Creative Commons Attribution-NonCommercial 4.0 International License.