ECONOMIC EFFECTS OF CRISES RESULTING FROM EPIDEMIC DISEASES ON TOURISM SECTOR

Abstract views: 82 /

PDF downloads: 48
Keywords:
Epidemic Diseases-Pandemic, Economic Crisis, Tourism Sector
Abstract
Tourism is considered as a multidimensional sector, including economic, social, cultural and international relations. Tourism is a rapidly growing important sector, especially for developing countries, with its foreign exchange and employment provider features. However, national and international crises affects tourism in a negative way.These crises are events we cannot foresee due to reasons such as political, economic, technological, ecological, natural disasters and wide spread epidemics. Such events have had wide-ranging economic consequences in the recent past. Especially epidemic diseases that spread and over a wide area in more than one country or continent around the world, are important crisises that causes economic losses in the tourism sector as it brings the prohibition of travel. In this study, the effects of crises due to epidemics on the tourism sector are examined. According to the findings of the study conducted with the analysis of statistical data within the framework of the literature review, outbreaks had an effect on the number of tourists in the countries. It has been determined that the number of tourists in the countries decreased in the year when the first case related to the epidemic occurred or in the next year. The aim of this study is to prevent the crisis in the tourism sector developing due to epidemic diseases from causing significant problems in terms of ensuring sustainable tourism and sustainable development.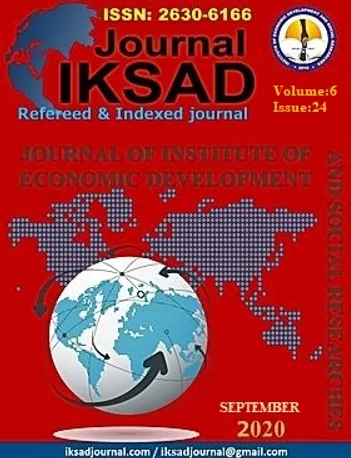 Downloads
How to Cite
MUĞAN ERTUĞRAL, S. (2020). ECONOMIC EFFECTS OF CRISES RESULTING FROM EPIDEMIC DISEASES ON TOURISM SECTOR. IKSAD JOURNAL, 6(24), 438–447. https://doi.org/10.31623/iksad062403
License
This work is licensed under a Creative Commons Attribution-NonCommercial 4.0 International License.