URBAN SERVICES AND SMART CITIES

Abstract views: 84 /

PDF downloads: 42
Keywords:
City, Urban Planning, Local Government, Smart Cities
Abstract
It is a known fact that the world is going through a permanent process of change and transformation. Depending on the current time frame and living conditions, the differences in cities affect both individuals and local governments. Urban planning tries to create improvements in the living conditions of urban people by making the moves to keep up with the age. The important thing is to be able to demonstrate sustainable attitude while ensuring the quality of urban life. Because urban planning should exist not to save the day, but to shape the future of cities. In other words, when trying to create cities of the future, it is necessary not to destroy the future of cities. One of the moves in which technological developments can be used for this purpose is smart cities. This study discusses the importance of smart city components for local governments by addressing the concept of smart city in different dimensions. The goal of local governments is sustainable, effective, efficient and, most importantly, accessible service planning, which will cover all urbanites in carrying out the tasks set out by law. Since the potential of information and communication technologies to produce fast and intelligent solutions is known, the transition to smart cities has gained importance. In our country, smart cities are well known for their value for sustainable urban approach. Understanding smart urban practices that may be a collective vision for more livable cities of the future is a road map for our cities and our country. In this process, the synthesis of cultural values should not be forgotten.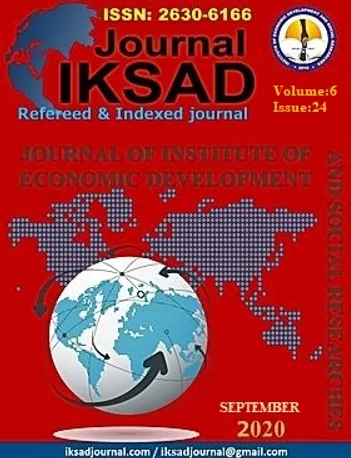 Downloads
How to Cite
HENDEN ŞOLT, H. (2020). URBAN SERVICES AND SMART CITIES. IKSAD JOURNAL, 6(24), 391–400. https://doi.org/10.31623/iksad062401
License
This work is licensed under a Creative Commons Attribution-NonCommercial 4.0 International License.